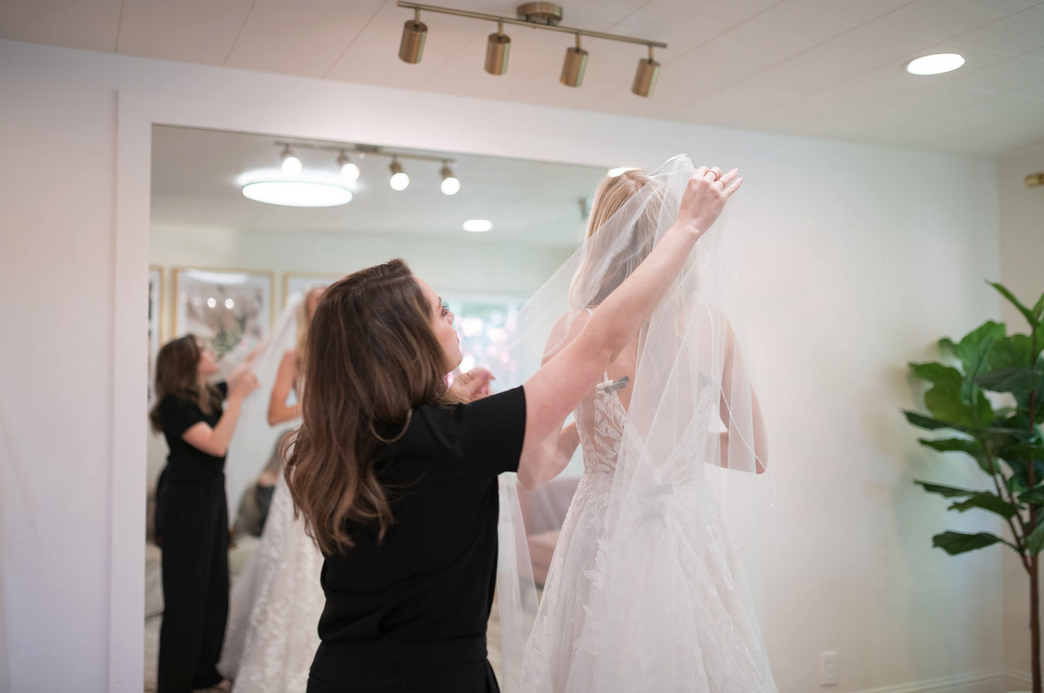 Bridal Stylist
"Charlotte's Weddings left an impression of class, professionalism and fun!! Their team loves their brides and just want to give them the best shopping experience and help them find the wedding gown of their dreams!"
If you're looking for "just a job", then this isn't the position for you! We consider ourselves memory makers, we are passionate about people, we care about our brides, we are team focused, and we are leaders in our industry. We are a growth company and are looking for individuals who are looking to grow within our company.
Our mission is to help brides feel beautiful, confident and at ease while creating a personalized and memorable gown shopping experience. We LOVE what we do!!
We are looking for individuals who fit very closely to both our core values and our mission and vision as a company.
We want people that are confident, positive, hungry to learn and grow, bring energy and excitement to the team and our customers, and thrive to give more.
We are looking for full-time and part-time bridal stylists who fit our culture, who want something rewarding, and are not afraid to put in the work and have fun!!
This Person:
Has confidence
Works and communicates effectively with others
Is independent, reliable and dependable
Is punctual and has a firm grasp of time management
Thrives in a fast-paced environment
Loves working with people
Has a positive outlook on life and a demonstrated ability to go above and beyond
Is looking for growth and longevity in a company
Takes pride in their appearance (you are giving styling)
Is a problem solver
Wants to make money
Requirements:
Part-Time must be able to work Saturdays and Sundays (we prefer both) and an additional weekday besides the weekends
Full-time is 4-5 days per week with working BOTH Saturday and Sunday and 2-3 other weekdays. We are open Wednesday - Sunday.
Able to be on your feet most of the day
Sales experience is a plus
Willing to be on social media channels
Can lift over 50lbs.
We offer competitive pay and extensive, hands-on training to help you be the best stylist you can be. Check out our social media and online reviews to see what our brides are saying about our stylists and how they made them feel. You could be that person that helps a bride have the memory of a lifetime. We can't wait to meet you!